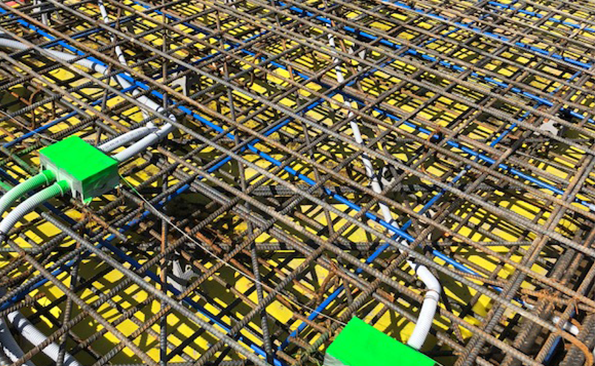 Concrete Scanning /
Ground Penetrating Radar (GPR)
Ground Penetrating Radar (GPR) technology allows our personnel to work quickly, efficiently, and accurately in real-time. Unlike X-ray technology, our Concrete Scanning equipment can locate targets and their depths safely, without the need to vacate the jobsite. GPR is not radioactive and we can work safely around other construction trade workers on the jobsite.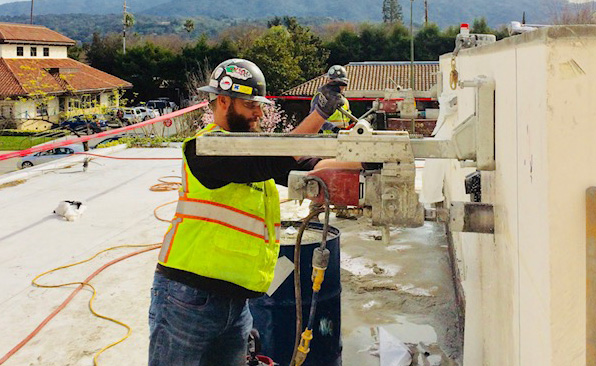 Since concrete is one of the most durable building materials, diamond tools need to be used to get through it. Our Concrete Cutting operators work in tandem with our scanning and locating technicians using their expertise to overcome potential obstacles through our "team-work" approach will significantly lower your often unforeseen inspection and concrete cutting costs.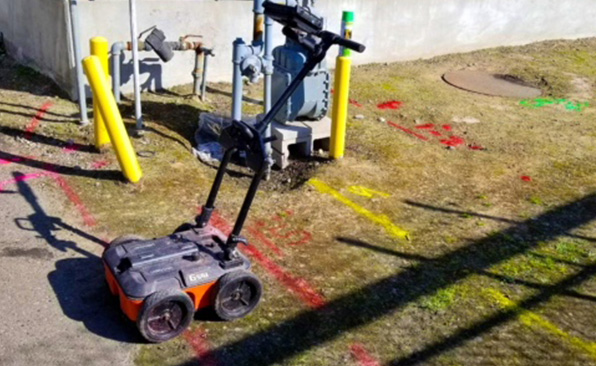 Utility Locating /
Ground Penetrating Radar
Our Utility Locating staff is well trained to map underground utility lines prior to excavation or concrete cutting using: GPR Locating, Electromagnetic Detection (EM), Magnetometers (MAG), and Global Positioning Systems (GPS). Underground utility lines need to be accurately located prior to any destructive processes that may cause any damage, which can result is severe service interruptions and dangerous leakages.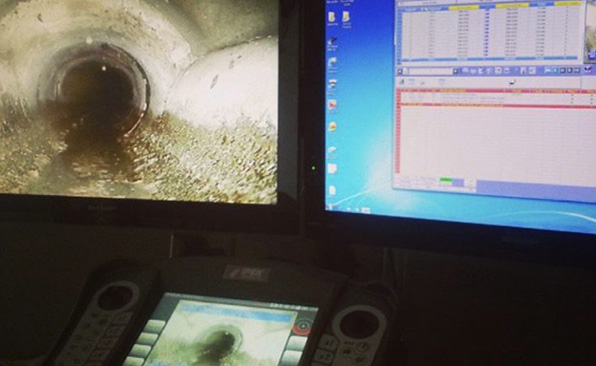 CCTV Pipeline
Video Inspection
Safe2core's CCTV Pipeline inspection technicians hold PACP/MACP/LACP certifications through NASSCO and can help you code defects, assess asset conditions and plan for rehab replacements of your water, drainage, and sewer systems. Safe2core CCTV vans are equipped with the latest equipment to help you detect and determine the severity of the common problems in sewer systems.
Beyond utility locating services, concrete scanning can provide comprehensive data on the condition of a structure, identifying potential weaknesses, and assessing structural integrity.
This information can be used to plan for maintenance, repairs, or upgrades, and can help to prevent costly and dangerous structural failures. Concrete scanning can also be used to locate and map rebar, post-tension cables, and other embedded features, which is essential for any project that involves cutting, drilling, or coring through concrete.
With advanced scanning technology, concrete scanning can provide a level of detail and precision that goes beyond what is possible with traditional utility locating services, making it an invaluable tool for construction, engineering, and infrastructure projects.
Safe2Core, a leading concrete scanning company, has received consistently positive customer reviews for their reliable and efficient services.
R.T.
Safe2Core is my "go to" scanning contractor. There are other available, but with Safe2Core I can trust the scan, they make my schedule and follow directives. I can point them to the work and they return with results.
Jessie Williams
Safe2Core has handled thousands of cores for us on our Parking Garage Solar PV projects, always doing their work respectfully, diligently and safely.
T.K.
Safe2Core, It was nice to work with you on the University of California Campus. Being able to call you with any issues we had and you being there to answer and resolve issues was really positive. The technicians you sent to the jobsite always conducted themselves in a professional and workmanlike manner and were easy to deal with while producing the outcome we anticipated. Thank you for your hard work and professionalism.

SAFETY: ALWAYS ON OUR RADAR
Safe2Core follows strict safety protocols and utilizes state-of-the-art equipment to ensure the safety of their employees and customers
BUDGET OVERRUNS
At Safe2Core, we understand the importance of staying within budget while providing reliable and accurate scanning services.

DAMAGED REPUTATION
We understand the importance of maintaining a strong reputation built on trust, reliability, and quality workmanship.

PROPERTY DAMAGE
We take every precaution to prevent damage to the property and surrounding areas during the scanning process.

INJURIES & ACCIDENTS
We understand the potential risks and hazards associated with concrete scanning, and we take every precaution to prevent injuries and accidents.